I love art and history TV documentaries and books, and thought I would start summarising this information not only for my future reference but also for those of you that either cannot get hold of the documentary (if you are not in the UK for example) or can't be bothered with sitting through the hours of footage. First up is a BBC documentary that was on BBC 4 last week titled 'The Mountain that had to be painted' . about two painters: Augustas John R.A. and James Dickson Innes who left London in 1911 and headed for the Arenig Valley in North Wales.
(Currently available to UK residents on iPlayer for a limited time)
The mountain that had to be painted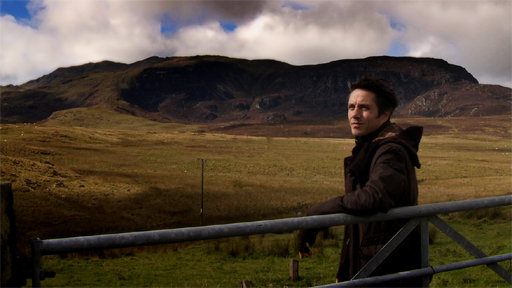 Exactitude is not truth Henri Matisse
The documentary explored the talents of Augustas John and James Dickson Innes who were at the forefront of post-impressionism in Britain during the first decade of the 20th century.
Although the modern post-impressionist style was revealed to the art world in the UK in a 1910 exhibition, Innes painted "The Waterfall" which rivals any of his European contemporaries several months before the exhibition. It is perhaps his visits to France from 1908 when he met Henri Matisse that sparked his style, as he explored Fauvism while he was there.
He was later joined by his friend, the universally praised artist Augustas John, who he had met whilst studying at the Slade School of Fine Art and with whom he shared the view that art was more than just technical ability (in Matisse's words "Exactitude is not truth"). Both created works in France exploring this contemporary style. After returning home from France to his homeland of Wales, Innes started exploring the areas around Arenig in North Wales when he created "The Waterfall". He persuaded his friend John to join him who came to Wales with an entourage including John's muse Dorelia McNeil and a socialite named Euphemia with whom Innes fell in love with and had a brief affair. When Euphemia ended their relationship it is said that Innes buried all her love letters at the top of Arenig Fawr. This has never been found however, if it was ever there, it was likely destroyed by an American Bomber that crashed into the top during WWII.
Innes and John spent 2 years in wales and during that time, John spent a lot of time in the Romani culture, to which he idealised. Both drank heavily. However over that short period that Innes and John painted together around Arenig, they created more than 100 works that reinvented British landscape painting. Both made painting in oil on wood panel and both broke conventional rules, painting their oils in under an hour, but where Innes painted the landscape, John generally used the landscape as a backdrop for his portraits.
At the time their paintings were rejected by the establishment and criticised as inartistic and talentless. However they were included in a post-impressionist show in New York, during 1913, which received critical acclaim. Innes' success was short lived. He died from Tuberculosis at the age of 27, just over 6 months later, having ignored advise from doctors to stay off the alcohol and the mountains. Months before his death, Innes painted "The Crucifixion" depicting himself crucified in front of Arenig.
Augustus John abandoned landscape painting, focusing on celebrity portraits but many now consider John's time in Wales his finest hour.