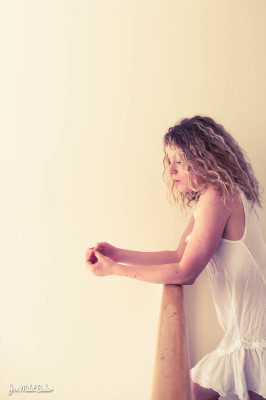 Erinx in the stairway
Last weekend my friend Dan and I headed off to photograph seven models in an old Stuart period house in Liskeard (imaginatively called Stuart House). It was a great day and everyone was lovely which helped make the day really enjoyable. I learnt a lot, both technically as well as working with professional models, but I also learnt a far more important lesson.
Before the event I had a lot of ideas for concept shots that I wanted to create on the day, but unfortunately I was not able to pull them off. My first reaction was to blame the location "In future, I need to scout the location first", but this isn't the main reason they didn't work.
The real reason these didn't work, was that as the event approached I convinced myself I needed to work on my portraits skills. If I am honest, I think that lately I have been drawn to the success and attention Dan's work is getting and lost sight of my own direction. Dan is well on the way to becoming an excellent wedding and portrait photographer but this isn't me. I have no intention of becoming a professional photographer, I love my day job, for me photography is a creative release. My work isn't mainstream so it isn't going to be as popular, but that isn't why I create it. Obviously, we would all love recognition for what we do, but in regards to my own photography, I know I haven't earn't that yet.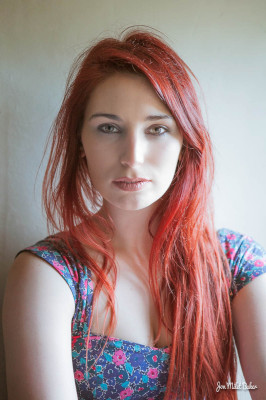 Roswell Ivory #1
I did a lot of thinking last week about my direction, why I love photography and what I really what to do with it. I have come to the conclusion that when there is a narrative or meaning in my work, it is stronger and more enjoyable for me to create. This meaning doesn't have to be overly deep and complex, for example my Orchid series was simply about my wife's growing orchid obsession collection.
The images here were taken on the day and while I think they have come out really well, they don't fit what I have been doing so far.
You can see my Orchid Series here.