My tenth image in my self initiated fairy tale inspired series of illustrations. The Old Woman in the Woods by the Brothers Grimm.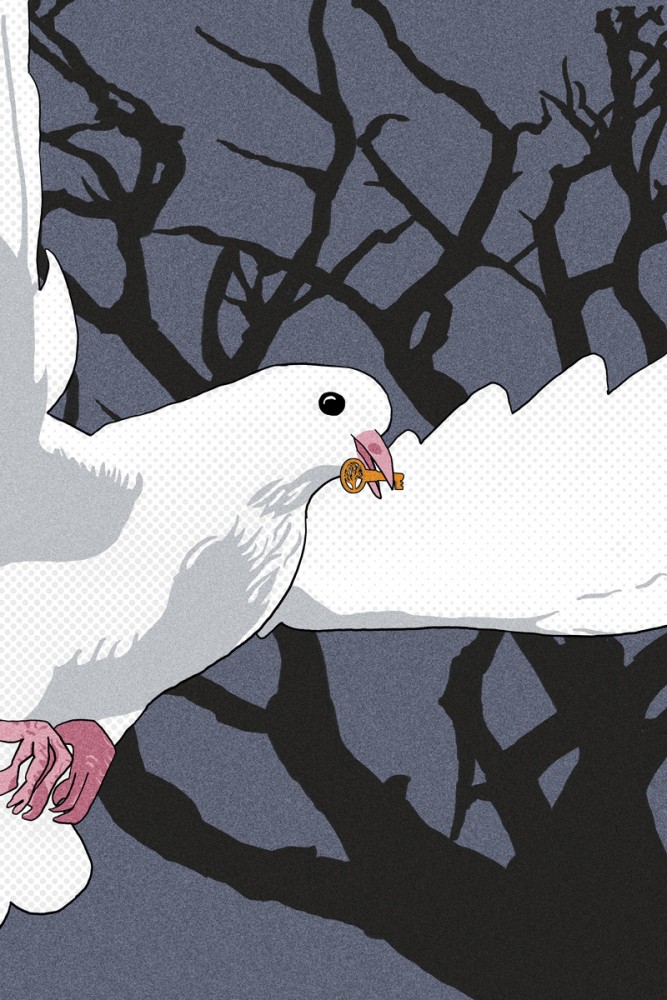 The Old Woman in the Wood by Jon Milet Baker
The old woman in the woods is the tale of a beautiful but poor servant girl. After a brutal attack on the family she works for, she is left the sole surviver, alone in the woods. Lost, the girl is unable to find her way home. A dove comes to the rescue and brings her a series of golden keys to open trees that provides her with shelter and food each night.
One evening the dove asks for a favour. The servant girl is to go to a house in the woods and recover a ring from an old woman. The old woman has a room full of rings and she needs to recover the plainest. On reaching the house, the girl discovers the old woman is in fact a witch. A struggle pursues and the girl manages to recover the ring, reuniting it with the dove who becomes a handsome prince.